Introduction to Oatside
Oatside is a Singaporean oat milk brand that has taken the plant-based milk industry by storm. With a focus on sustainability, high-quality ingredients, and delightful flavors, this oat milk is perfect for those looking for a dairy-free alternative without compromising on taste or nutritional value. Learn more about Oatside's three flavors and how they're shaking up the plant-based milk scene.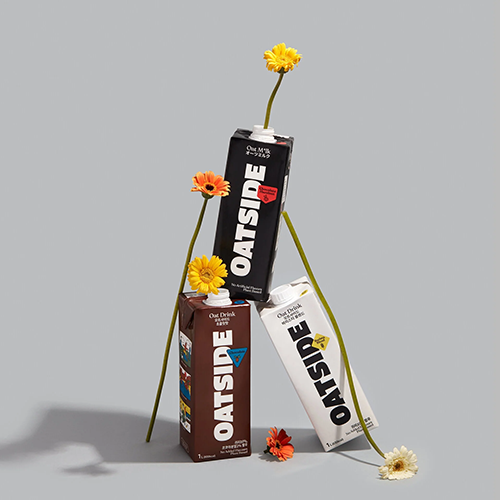 Oatside Barista Blend: The OATSIDE Barista Blend is the ideal dairy-free alternative milk for coffee and tea lovers. This creamy, malty oat milk not only provides a rich mouthfeel but also complements your favorite beverages by allowing their unique flavors to shine. Its frothable consistency allows for the creation of silky, dense microfoam, perfect for latte art. As a bonus, this blend is so tasty that you can enjoy it on its own as well.
Oatside Chocolate: OATSIDE's Chocolate Oat Milk is a guilt-free indulgence, featuring twice the chocolate flavor with only half the sugar. Made with 100% Rainforest Alliance certified Indonesian-African cacao beans, this rich and complex chocolate oat milk is both a treat for your taste buds and a responsible choice for the environment. Its creamy mouthfeel and authentic cacao taste make it the perfect chocolate fix.
Oatside Chocolate Hazelnut: Experience the luxurious flavor of OATSIDE Chocolate Hazelnut, a blend that combines the richness of hazelnuts with the complexity of Sulawesi and African cacao. This liquid indulgence is crafted using a generous amount of Turkish hazelnuts, resulting in a delightful nutty flavor profile that is sure to impress.
Sustainable and Nutritious:
Oatside's commitment to sustainability is evident in its use of 100% plant-based ingredients, Rainforest Alliance certified cacao, and recyclable paperboard packaging from Forest Stewardship Council-certified sources. Oatside oat milk is high in calcium, contains beta glucans for digestive and heart health, and is free of saturated fats and added flavors. The brand uses roasted Australian oats, Sulawesi cacao, and Turkish hazelnuts to create a sustainable and healthful dairy alternative.
Conclusion
Oatside is revolutionizing the plant-based milk industry with its innovative, delicious, and sustainable oat milk offerings. With three distinct flavors to cater to various preferences – Barista Blend, Chocolate, and Chocolate Hazelnut – Oatside ensures that everyone can enjoy a dairy-free alternative that is not only good for their health but also for the planet. Their commitment to sustainability, high-quality ingredients, and minimizing their environmental impact makes Oatside an exemplary brand for eco-conscious consumers seeking delicious and nutritious plant-based milk options. So, whether you're a barista, a chocolate lover, or a fan of indulgent hazelnut flavors, Oatside has something for everyone to enjoy.
If you're eager to incorporate Oatside's delicious and nutritious oat milk options into your company's product selection, please contact us. Our team will respond promptly and provide the necessary assistance.