Services to Enhance Your Business Performance
Are you a business owner looking to expand your product range or reach new customers, or increase your product distribution?
If so, Easy Wholesaler can help! We are a reliable distributor and service provider in Penang and the northern region of Peninsular Malaysia. We offer a variety of services to help businesses grow. Whether you're looking to become a distributor, agent, or merchandiser, we have the solution for you.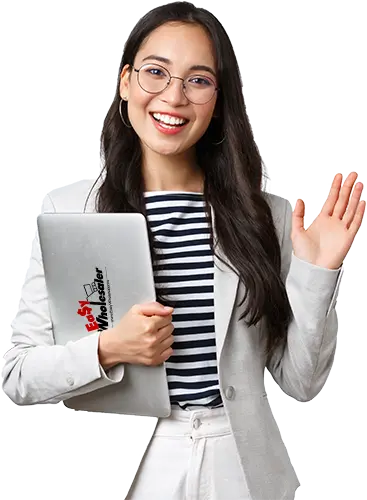 Let us be your merchandiser. We can manage your products at the retail store level, ensuring they are properly arranged and displayed in client stores. We will monitor stock levels and suggest restocking as needed. This service shares similarities with our authorized distribution partnership; however, you would be responsible for handling sales, client relations, and product deliveries. Currently, this service is available in the states of Penang, Perak and Kedah.

Product Distribution Services

You can conveniently send your products to our distribution center, where we will handle the management and delivery to each of your clients according to your schedules. This will save you time and effort, eliminating the need to meticulously arrange the delivery for each client. Currently, this service is available in the states of Penang, Perak and Kedah.

Convenience Store Set Up Services

We can offer our expert guidance and assistance in the establishment of your convenience store / mini market, covering all aspects from inception to product stocking. We are also well-equipped to advise you on the essential software, hardware and website required to ensure a seamless convenience store / mini market operation.

Retailer Account Opening Services

If you are keen on having your products featured in a particular retail establishment, we can assist you. Our services include facilitating the evaluation of your company and products by the desired retailer. Once your application has been approved, we will gladly assist in the registration process and account opening, enabling you to market your products through the retailer's platform.

Event Representation Services

Let us be your trusted representative at events such as food fairs, exhibitions, and expos. We can handle all aspects of the process from A to Z. This includes registering your participation, receiving your products, conducting stock counts, setting up your booths, and employing temporary sales staff to attend to customers. At the end of the event, we will also handle the return shipment of products back to you. Currently, this service is available in the states of Penang, Perak and Kedah.

State Representative Services

We can act as your authorized representative in the state, serving as a reliable point of contact for your clients. Whether your clients need to have discussions, require guidance, or seek assistance, we will be readily available to represent your company and/or brand. Count on us to be there on your behalf, providing professional support in the state whenever it is needed. Currently, this service is available in the states of Penang, Perak and Kedah.

As a sourcing agent, we connect businesses with reliable suppliers and manufacturers, streamlining the procurement process. Our network enables us to find the best suppliers and negotiate competitive pricing, allowing you to focus on growing your business with confidence. We can also assist you with sourcing for your private label or OEM products.

Factory's Store and Cafe Operation Services

Our Factory's Store and Cafe Operation service offers complete solutions for setting up convenience stores/mini markets and cafes within factory facilities, saving time and enhancing workplace satisfaction. We will handle the operation, food supply, and provide a variety of ready-to-eat meals, fostering a sense of community and providing a space for socializing and recharging during breaks. Transform your factory into an efficient, employee-friendly environment by embracing the benefits of our Factory's Store and Cafe Operation service.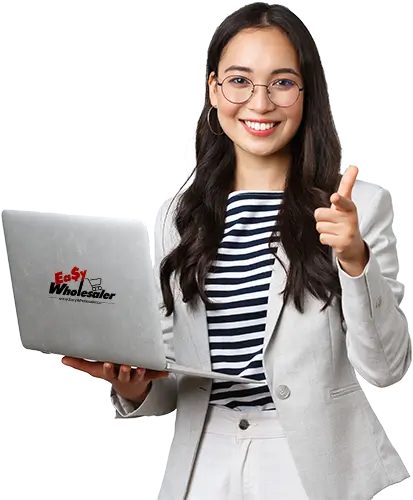 Authorized Distribution Partnership

We can be your authorised distributor. By collaborating with us, you can leverage our sales team, expertise, resources, and networks to promote your products, increase sales, and expand your market reach. Together, we'll create a mutually beneficial partnership, driving growth and maximizing your brand's potential.

Distributor, Agent, Reseller & Dropshipping Partnership

Boost sales and ensure continuous growth by expanding your product portfolio through a partnership with us as a distributor, agent, reseller or dropshipper. Gain access to our diverse product range and benefit from constant product additions. Seize this opportunity to elevate your business to new heights in today's competitive market.

Investment Collaboration Partnership

We are open to exploring potential investment collaborations with your organization. In exchange for a predetermined equity stake in your business, we can offer capital infusion to support growth and expansion. This partnership promises to yield mutual benefits and foster long-term growth for both parties.
Should you be interested in any of our services, partnering with us, or have alternative proposals to discuss, please do not hesitate to reach out to us. We are always open to listening and eager to understand your perspective. Our dedicated team is committed to providing the utmost assistance and support to address your needs professionally and attentively.