Hanya Freeze Dried Fruit Apple Chips 20g
Hurry! Over 3 people have this in their carts
Brand: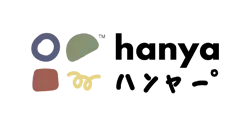 Hanya Studio
RM13.50
... people are viewing this right now
---
🍏 Crunch into Nature's Best: Hanya Freeze Dried Fruit Apple Chips!
Dive into a snacking revolution with Hanya's Freeze Dried Fruit Apple Chips. By leveraging advanced freeze-drying technology, we've captured the pure essence of fresh apples, transforming them into delightful, crunchy bites. Every chip is a burst of authentic apple flavor, packed with nutrients, making it a favorite for both kids and adults.
The Magic of Freeze-Drying:
🚀 Often associated with astronaut food, freeze-drying offers a unique snacking experience.
🍎 Retains an impressive 95% of the nutrients from fresh apples while removing 98% of moisture.
🌟 Stands out from traditional dried fruits with its high active nutritional value.
Why Choose Hanya's Apple Chips?
🌿 Pure & Wholesome: 100% natural, rich in protein, and essential vitamins.
🚫 Clean & Safe: No added sugars, preservatives, or artificial colors. Gluten-free to boot!
🍏 Authentic Crunch: Experience the genuine taste and texture of apples in every bite.
Each 20g box is thoughtfully filled with individual packs, ensuring you always get a fresh and delightful treat. Whether you're on the go, at work, or simply relaxing at home, Hanya Freeze Dried Fruit Apple Chips is the snack you've been waiting for.
Step into the future of snacking with Hanya. It's not just a snack; it's a flavor expedition!
| | |
| --- | --- |
| Certification | Mesti, Halal |
| 1 Carton | 20g x 24 packs |
| Half Carton | 20g x 12 packs |