Lava Bites Hazelnut Milk Choco 150g
Hurry! Over 5 people have this in their carts
Brand: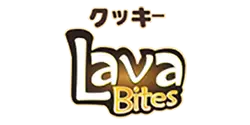 Lava Bites
RM7.80
... people are viewing this right now
---
🍫 Hazelnut Heaven: Lava Bites' Chocolatey Delight – Lava Bites Hazelnut Milk Choco!
Dive into a world of creamy indulgence with the Lava Bites Hazelnut Milk Choco cookies. This isn't just any chocolate treat; it's a harmonious blend of rich hazelnut and velvety milk chocolate. Each bite promises a burst of hazelnut goodness, enveloped in the smooth embrace of milk chocolate, creating a flavor sensation that's both comforting and exhilarating.
Taste the Difference: Crafted with precision and passion, the Lava Bites Hazelnut Milk Choco is a testament to the commitment to quality. Every piece is a delightful dance of flavors, ensuring that your snacking moments are nothing short of extraordinary.
Details to Savor:
Each 150g box is thoughtfully packed with 15 individual treats.
Perfectly portioned, each pack weighs 10g, offering just the right amount of indulgence.
Allergen Alert: For the valued customers, please be informed that this product contains wheat, egg, milk, nuts, and soybeans. Exercise caution if you have allergies.
For those who cherish the rich and nutty flavors of hazelnut combined with the creaminess of milk chocolate, the Lava Bites Hazelnut Milk Choco is a dream come true. So, why wait? Embark on a chocolatey journey and let every bite transport you to a world of pure delight!
| | |
| --- | --- |
| 1 Carton | 30 x 150g boxes |
| MOQ | 1/2 Carton = 15 x 150g boxes |
| Certification | Mesti, Halal |