Lava Bites Strawberry 200g
Hurry! Over 3 people have this in their carts
Brand: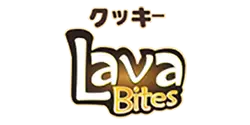 Lava Bites
RM7.80
... people are viewing this right now
---
🍓 Strawberry Sensation: Lava Bites Strawberry 200g Delight!
Discover the enchanting world of strawberries with the Lava Bites­ Strawberry 200g cookies. These cookies are a harmonious blend of crispy buttery goodness and a heart filled with luscious strawberry cream.
Every bite is a delightful dance of flavors, promising an experience that's both nostalgic and novel. Proudly crafted with dedication, these cookies are a testament to the commitment to quality and taste.
🍪 Generous Servings: Dive into a 200g box filled with 20 individual packs, ensuring you have a delightful treat at your fingertips whenever the craving strikes.
🌟 Perfect Portions: Each pack is meticulously crafted to weigh 10g, offering the ideal amount of indulgence in every serving.
🍓 Authentic Flavor: The cookies capture the essence of strawberries, ensuring a burst of fruity ecstasy with every bite.
For those who cherish the sweet and tangy flavors of strawberries, the Lava Bites Strawberry 200g cookies are a dream come true. So, why wait? Embark on a strawberry-filled journey and let every bite transport you to a world of pure joy!
| | |
| --- | --- |
| MOQ | 1/2 carton = 15 x 150 boxes |
| Certification | Mesti, Halal |