Lava Bites Matcha 200g
Hurry! Over 6 people have this in their carts
Brand: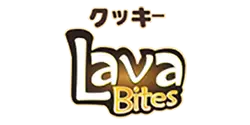 Lava Bites
RM7.80
... people are viewing this right now
---
🍵 Matcha Magic: Lava Bites­ Matcha Unleashed!
Unveiling the Lava Bites Matcha cookies, a delightful fusion of tradition and taste. Immerse yourself in the authentic flavors of Japan with these cookies, where the aromatic intensity of matcha meets the creamy allure of a soft filling. Each bite promises a unique experience, with the cookie's crispy exterior contrasting beautifully with the molten matcha cream inside.
Vibrant & Flavorful: The cookies are inspired by the traditional Japanese matcha, which translates to "tea powder". This ingredient, derived from grinding dried green tea leaves, imparts a rich umami taste and gives the cookies their signature vibrant green hue.
Perfect Portions: Each 200g box is thoughtfully packed with 20 individual cookies, ensuring that you have the perfect portion every time you wish to indulge.
A Treat for All: Whether you're a matcha enthusiast or someone looking to explore new flavors, the Lava Bites Matcha cookies are sure to captivate the taste buds. They're not just cookies; they're an experience waiting to be savored.
So, why wait? Dive into the world of matcha with Lava Bites­ Matcha and let every bite transport you to the serene tea gardens of Japan!
| | |
| --- | --- |
| MOQ | 1/2 carton = 15 x 150g boxes |
| Certification | Mesti, Halal |