Hanya Freeze Dried Yogurt Bites Chocolate 20g
Hurry! Over 1 people have this in their carts
Brand: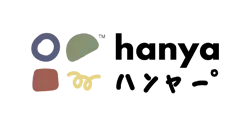 Hanya Studio
RM17.50
... people are viewing this right now
---
🍫 Indulge in Chocolatey Goodness: Hanya Freeze Dried Yogurt Bites Chocolate!
Introducing Hanya Freeze Dried Yogurt Bites Chocolate – a fusion of creamy yogurt and rich chocolate that promises a snacking experience like no other. Crafted with precision, these bites encapsulate the velvety taste of chocolate combined with the smoothness of yogurt, offering a treat that's both delightful and healthful.
The Art of Freeze Drying:
🚀 A technique often associated with astronaut food, freeze-drying ensures the preservation of flavors and nutrients.
🍫 Captures the essence of fresh yogurt and chocolate, offering a high active nutritional value distinct from traditional dried snacks.
Why Hanya's Chocolate Yogurt Bites are a Must-Have:
🌿 Pure Indulgence: 100% natural, brimming with protein and essential vitamins.
🚫 Eat Without Regret: No added sugars, preservatives, or artificial colors. Plus, it's gluten-free!
🍫 Creamy & Crunchy: A delightful blend of yogurt and chocolate in every bite.
Each 20g box is carefully curated to ensure consistent quality and freshness. Whether you're out adventuring, working late, or simply enjoying a quiet moment, Hanya Freeze Dried Yogurt Bites Chocolate are the perfect companion to satisfy those sweet cravings.
Elevate your snacking game with Hanya. It's not just a snack; it's a luxurious treat!
| | |
| --- | --- |
| Certification | Mesti, Halal |
| 1 Carton | 20g x 20 packs |
| 1/2 Carton | 20g x 10 packs |