Lava Bites Hojicha Roasted Green Tea 150g
Hurry! Over 1 people have this in their carts
Brand: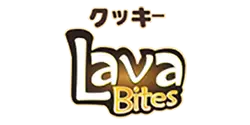 Lava Bites
RM7.80
... people are viewing this right now
---
🍵 Hojicha Harmony: Lava Bites' Exquisite Creation – Lava Bites Hojicha Roasted Green Tea!
Unveil the magic of traditional Japanese flavors with Lava Bites Hojicha Roasted Green Tea cookies. Every bite is a journey to the serene tea gardens of Japan, where the unique roasting process of Hojicha tea leaves imparts a smoky, yet sweet flavor profile. Meticulously crafted with the finest ingredients, these cookies are a harmonious blend of the aromatic Hojicha and the signature crispness of Lava Bites.
A Flavorful Odyssey: The Lava Bites Hojicha Roasted Green Tea cookies are more than just a snack; they are an experience. Infused with the authentic taste of roasted green tea, each cookie promises a burst of flavor that resonates with the traditions of Japanese tea culture. Proudly made in Malaysia, the commitment to quality ensures that every bite is a delightful escapade.
Details to Relish:
Delight in a generous 150g box, filled with 15 individually wrapped packs.
Each pack is thoughtfully portioned at 10g, ensuring the perfect balance of taste and texture.
For those who appreciate the nuanced flavors of traditional teas and the joy of a perfectly baked cookie, Lava Bites – Hojicha Roasted Green Tea is the ultimate treat. Dive into this flavorful journey and let the taste of Hojicha transport you to the tranquil tea gardens of Japan!
| | |
| --- | --- |
| Certification | Mesti, Halal |
| 1 Carton | 30 x 150g boxes |
| MOQ | 1/2 Carton = 15 x 150g boxes |