Hanya Freeze Dried Fruit Dragonfruit Chips 20g
Hurry! Over 3 people have this in their carts
Brand: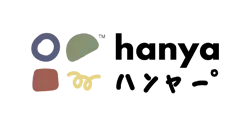 Hanya Studio
RM13.50
... people are viewing this right now
---
🐉 Dive into Exotic Crunch: Hanya Freeze Dried Fruit Dragonfruit Chips Delight!
Unveil a world of tropical wonder with Hanya Freeze Dried Fruit Dragonfruit Chips. Harnessing the power of advanced freeze-drying technology, we've encapsulated the vibrant essence and nutrition of fresh dragonfruit into a crunchy, delightful snack. Every bite is a journey to a far-off tropical paradise, making it a hit among both kids and adults.
The Freeze-Drying Phenomenon:
🚀 A technique often linked to space-age astronaut meals, freeze-drying offers an unparalleled snacking experience.
🐉 Retains a staggering 95% of the nutrients from the fresh dragonfruit while eliminating 98% of moisture.
🌟 Elevates itself from traditional dried fruits with its superior nutritional profile.
Why Hanya's Dragonfruit Chips are a Must-Have:
🌿 Purely Exotic: 100% natural, brimming with protein, and vital vitamins.
🚫 Clean Indulgence: No added sugars, preservatives, or artificial colors. Plus, it's gluten-free!
🐉 Tropical Crunch: Relish the authentic taste and texture of dragonfruit in every chip.
Each 20g box is meticulously packed with individual servings, ensuring that every chip is as fresh as the first. Whether you're hiking, working, or simply lounging, Hanya Freeze Dried Fruit Dragonfruit Chips are your passport to a tropical escape.
Step into the future of snacking with Hanya. It's not just a snack; it's an exotic adventure!
Does this description meet your needs?
| | |
| --- | --- |
| Certification | Mesti, Halal |
| 1 Carton | 20g x 24 packs |
| Half Carton | 20g x 12 packs |