Hanya Freeze Dried Fruit Banana Chips 20g
Hurry! Over 4 people have this in their carts
Brand: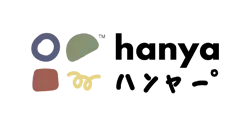 Hanya Studio
RM13.50
... people are viewing this right now
---
🍌 Unleash the Banana Bliss: Hanya Freeze Dried Fruit Banana Chips Marvel!
Discover a snacking sensation like no other with Hanya Freeze Dried Fruit Banana Chips. By harnessing the innovative freeze-drying technology, we've encapsulated the vibrant essence of fresh bananas, turning them into crunchy, bite-sized treasures. Every morsel is a celebration of the authentic banana flavor, rich in nutrients, making it an ideal snack for all ages.
The Science Behind Freeze-Drying:
Efficiently removes 98% of moisture, ensuring a delightful crunch.
Retains a staggering 95% of the nutrients found in fresh bananas.
Offers a snacking experience distinct from traditional dried fruits.
Why Hanya's Banana Chips Are a Cut Above:
🍌 Purely Natural: 100% wholesome, brimming with protein and essential vitamins.
🚫 Absolutely Clean: Free from preservatives, added sugars, and artificial colors.
🌱 Diet-Friendly: Gluten-free and crafted with meticulous care.
Each 20g box is thoughtfully filled with 15 individual packs, ensuring a fresh and delightful treat is always within reach. Whether you're traveling, working, or simply lounging at home, Hanya's Freeze Dried Fruit Chips – Banana is the snack you didn't know you needed.
Step into the future of snacking with Hanya. It's more than just a snack; it's a journey of flavor!
| | |
| --- | --- |
| Certification | Mesti, Halal |
| 1 Carton | 20g x 24 packs |
| Half Carton | 20g x 12 packs |