Hanya Freeze Dried Fruit Strawberry Chips 20g
Hurry! Over 3 people have this in their carts
Brand: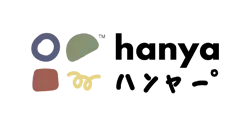 Hanya Studio
RM13.50
... people are viewing this right now
---
🍓 Crunchy Bliss: Hanya Freeze Dried Fruit Strawberry Chips Magic!
Step into a world where the essence of fresh strawberries is captured in its purest form. Hanya Freeze Dried Fruit Strawberry Chips edition offers a snacking experience like no other. Using advanced freeze-drying technology, we've transformed fresh strawberries into crunchy, bite-sized delights that burst with flavor and nutrients. It's not just a snack; it's a celebration of nature's goodness, meticulously crafted for the discerning palate.
The Art of Freeze-Drying: Harnessing the power of freeze-drying, we've managed to:
Remove 98% of moisture from fresh strawberries.
Retain over 95% of the nutrients, ensuring a nutrient-rich, kid-friendly snack.
Offer a unique texture that's both crunchy and delightful.
Why Choose Hanya's Strawberry Chips:
🍓 Pure Goodness: 100% natural, rich in protein, and vitamins.
🚫 Nothing Artificial: No added sugar, preservatives, or artificial colors.
🌱 Health First: Gluten-free and crafted with care.
Each 20g box is thoughtfully packed with 15 individual packs, ensuring you have a delightful treat whenever the craving strikes. Proudly made in Malaysia, these chips are a testament to our commitment to quality, innovation, and taste.
For those who appreciate the authentic taste of strawberries and the joy of a crunchy snack, Hanya Freeze Dried Fruit Strawberry Chips – is the ultimate treat. Dive in and savor the future of healthy snacking!
| | |
| --- | --- |
| Certification | Mesti, Halal |
| 1 Carton | 20g x 24 packs |
| Half Carton | 20g x 12 packs |