Hanya Freeze Dried Yogurt Strawberry Bites 20g
Hurry! Over 6 people have this in their carts
Brand: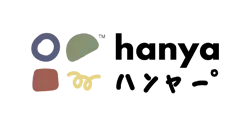 Hanya Studio
RM17.50
... people are viewing this right now
---
🍓 Yogurt Bliss in Every Crunch: Hanya Freeze Dried Yogurt Strawberry Bites Delight!
Embark on a snacking journey like no other with Hanya Freeze Dried Yogurt Strawberry Bites. By utilizing cutting-edge freeze-drying technology, we've encapsulated the vibrant essence of fresh strawberries and creamy yogurt. The result? A snack that's not only crunchy and nutrient-rich but also a delightful treat for kids and adults alike.
The Freeze-Drying Magic:
🚀 Often associated with astronaut food, freeze-drying offers a unique snacking experience.
🍓 Retains an impressive 95% of the nutrients from fresh strawberries and yogurt while removing 98% of moisture.
🌟 Stands out from traditional dried fruits with its high active nutritional value.
Why Hanya Freeze Dried Yogurt Strawberry Bites are Simply Irresistible:
🌿 Purely Natural: 100% wholesome, packed with protein, and essential vitamins.
🚫 Clean Indulgence: No added sugars, preservatives, or artificial colors. Gluten-free to boot!
🍓 Creamy & Crunchy: Experience the genuine taste and texture of strawberries and yogurt in every bite.
Each 20g box is meticulously packed, ensuring that every bite is as fresh as the first. Whether you're on the go, at work, or simply relaxing at home, Hanya's Freeze Dried Yogurt Strawberry Bites are your passport to a delightful snacking experience.
Step into the future of snacking with Hanya. It's not just a snack; it's a flavor fiesta!
| | |
| --- | --- |
| Certification | Mesti, Halal |
| 1 Carton | 20g x 20 packs |
| 1/2 Carton | 20g x 10 packs |