Oyufish Salted Egg Fish Skin 100 grams
Hurry! Over 6 people have this in their carts
Brand: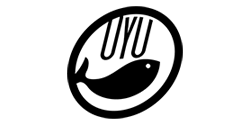 OyuFish
RM22.00
... people are viewing this right now
---
🐟 Oyufish Salted Egg Fish Skin: Dive into a world of unparalleled flavor with our 100-gram pack of Salted Egg Fish Skin. Crafted with precision in Malaysia, each bite offers a harmonious blend of crispy fish skin and the rich, savory notes of salted egg.
🛍️ A Must-Have Snack: Perfect for gatherings, movie nights, or just when you're in the mood for something deliciously crunchy. Experience the magic of Oyufish and discover why we are the No.1 choice for snack enthusiasts! Oyufish Salted Egg Fish Skin.
🌟 The Pinnacle of Snacking: As the undisputed leader in leisure fish skin snacks across Malaysia and Singapore, they have set the gold standard in taste and quality. Their journey began in 2017, and in just a short span, they've delighted taste buds with over 256,000+ packs annually.
🏆 Acclaimed & Recognized: Their commitment to excellence hasn't gone unnoticed. With a stellar 4.8 out of 5 rating on Facebook, their customers have spoken. But that's not all! They've been honored with the prestigious Golden Taste Award in 2019, a recognition endorsed by the government.
🍃 Authentic & Pure: Every pack weighing 100 grams is a testament to our dedication. Crafted with precision and love in Malaysia, their snacks are a blend of tradition and innovation. Plus, with HACCP certification, you're assured of the highest safety and quality standards.
🌍 A Legacy of Flavor: Dive into a world where every bite tells a story. A story of passion, dedication, and an unwavering commitment to bring you the best. Join them in this flavorful journey and discover why they are the No.1 choice for fish skin snack lovers!
| | |
| --- | --- |
| Weight | 0.458 kg |
| MOQ | 1/2 carton = 15 packs |
| Certification | HACCP, Halal |