Embark on a flavor expedition as we unveil the captivating world of Snek Ku, a brand renowned for crafting scrumptious snacks that evoke a whirlwind of emotions and ignite your taste buds. In this article, we'll delve into their diverse product range, revealing the culinary secrets behind each mouth-watering delight. Prepare your senses for a journey that will introduce you to bold flavors and exciting textures, as we explore the irresistible snacks that have captured the hearts of snack enthusiasts worldwide.
Discover the delightful assortment of Snek Ku's best-selling snacks that have been cherished by Malaysians for over 40 years!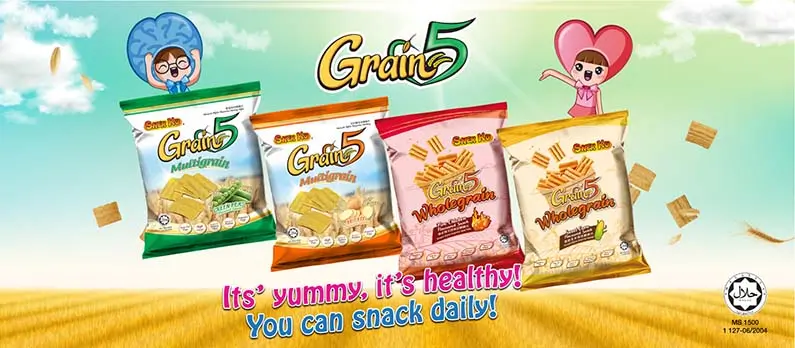 The Mi-Mi Series, featuring prawn-flavored snacks, brings back nostalgic childhood memories and comes in both prawn and garlicky spicy variations.
Flavours available:
Tam Tam, small crunchy pillow-shaped treats seasoned with crab, is a family-favorite snack that comes in crab and chili crab flavors.
Flavours available:
Ken offers chicken-flavored bite-sized snacks that are loved by all, making them the perfect sharing option.
Flavour available:
Pick Fine presents a fantastic combination of delicious green peas and crunchy prawn bites in a single pack.
Flavour Available:
BBQ enthusiasts, rejoice! Samba Samba's BBQ-flavored bite-sized snacks come in chicken, spicy, and crab varieties – perfect for satisfying your cravings.
Flavours Available:
BBQ Crab
Hot & Spicy
BBQ Chicken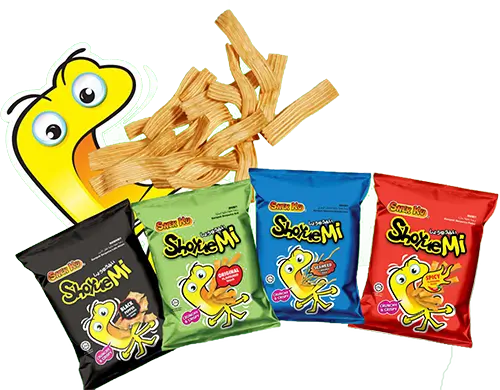 ShoyueMi is a scrumptious, crispy cracker snack crafted with soy sauce and vegetable essence, produced in a clean environment. Flavors include original, spicy, black pepper, seaweed, and curry.
Flavours Available:
Original
Spicy
Black Pepper
Seaweed
Curry
Grain 5 Multigrain from Snek Ku is a unique snack made from a harmonious blend of rice, brown rice, red rice, corn, and oats. These crunchy multigrain crackers are available in green peas, spicy paprika, potato, and tomato flavors.
Flavours Available:
Green Peas
Spicy Paprika
Potato
Tomato
Grain 5 Wholegrain offers a full range of nutritious grains in a snack. With flavors like sea salt, fire chicken, seaweed wasabi, and sweet corn, these wholegrain snacks retain every part of the nutritious grain.
Flavours Available:
Sea Salt
Fire Chicken
Seaweed Wasabi
Sweet Corn
Finally, Snek Ku's Bean Bean Muruku, made from protein and fiber-rich dhal, offers a tasty and wholesome snack experience. Flavors include original, fish, black pepper, and seaweed. Enjoy every bite and stay happy all day!
Flavours Available:
Original
Fish
Black Pepper
Seaweed
In conclusion, Snek Ku's delightful assortment of snacks offers a world of taste sensations waiting to be discovered. From their nostalgic Mi-Mi and Tam Tam series to their innovative Grain 5 Multigrain and Wholegrain selections, there's truly something for everyone to enjoy. As you indulge in these scrumptious snacks, you'll find yourself not only satisfying your cravings but also creating lasting memories with friends and family. Don't miss out on the chance to explore the remarkable flavors that have made Snek Ku a beloved choice for generations. Give these mouthwatering treats a try and let your taste buds embark on an unforgettable journey!
If you're interested in experiencing the unique flavors Snek Ku has to offer, please feel free to contact us. Our dedicated team is ready to provide you with all the necessary information, help you explore the various snacks available, and guide you in making the ideal choice for your personal preferences or business needs. Reach out to us today and let's bring the incredible taste of Snek Ku snacks to you!