A little Introduction on PMN Biscuit
PMN Biscuit Industries is a biscuit and confectionery maker in Malaysia that started back in 1973. They've come a long way from making homemade cookies, and now they're one of the bigger biscuit and confectionery manufacturers in Malaysia.
They use super cool, up-to-date technology from Japan and Taiwan to make their products. Plus, they have these fully automated machines for processing and packing, so their stuff is always top-notch and super clean.
And you know what? PMN Biscuit has done so well that they've managed to spread their delicious treats all over the place – not just in Malaysia, but also in Brunei, the UK, China, Singapore, Indonesia, Arab countries, Fiji Island, and even Mauritius. Pretty impressive.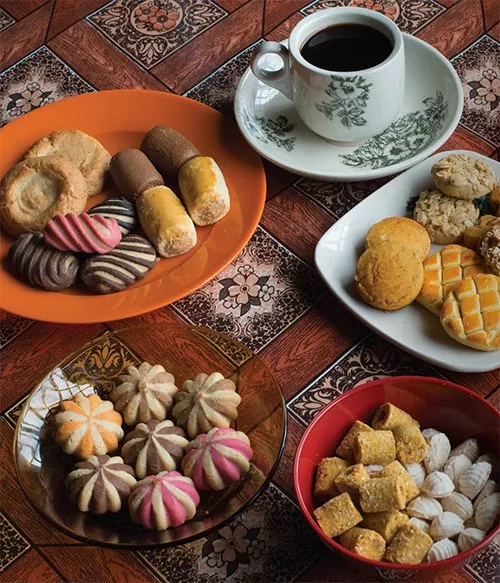 Popular Products
You know, whenever you're craving biscuits or cookies, you should totally think of PMN Biscuit. They've got you covered for all the festive seasons, like Chinese New Year, Hari Raya, Deepavali, and Christmas. Seriously, they have the perfect treats for every occasion! And below are some of their more popular series.
Moore Series
Never enough. Inner surprises. Soft hazelnut chocolate, crispy crust. Strawberry, peanut butter, white coffee – tastes for all.
Roona Series
Flavor explosion. Moore's kin, unique. Standout shape, rich filling. Coffee, tea's best friend. Dark chocolate, hazelnut, strawberry – tea break treats.
Yam Series
True yam bite. Cookie with yam's essence. Aromatic richness.
Traditional / Koza'B / Hottry Series
Nostalgic flavors. Koza'B – melting coconut cookies. Hottry – peanut lover's dream. Traditional Margarine – buttery beginnings. Pure satisfaction.
Venus Series
Nutty nirvana. Wholesome grains, oats, nuts. Nature's goodness, daily. Four flavors.
Miscellaneous
Anytime, anywhere biscuits. After meals, tea, leisure, movies. Assorted delights. Family bonding over biscuits. Share stories, savor bites.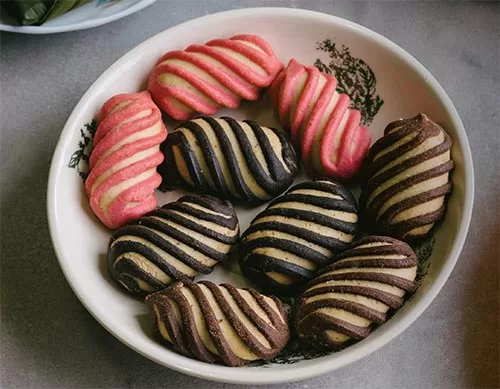 Certifications
PMN Biscuit Industries is committed to maintaining the highest quality standards in their products. They hold several certifications, including MeSTI, Jakim Halal and Haccp, which demonstrate their adherence to stringent food safety and quality management practices.
Conclusion
PMN Biscuit Industries has built a strong reputation as a leader in the biscuit industry by offering a diverse range of high-quality products, and maintaining stringent quality standards. With their continuous efforts to innovate and improve, PMN Biscuit Industries is poised to remain a favorite among biscuit lovers for years to come.
As an authorised distributor of PMN Biscuit Industries products, Easy Wholesaler Sdn Bhd is thrilled to provide you with the chance to enhance your stock with their incredible biscuits and cookies. Don't hesitate to reach out to us and discover the fantastic benefits these yummy products can bring to your business. Seize the opportunity and connect with us today!
Check out some of the products of PMN Biscuits we have in our online shop.